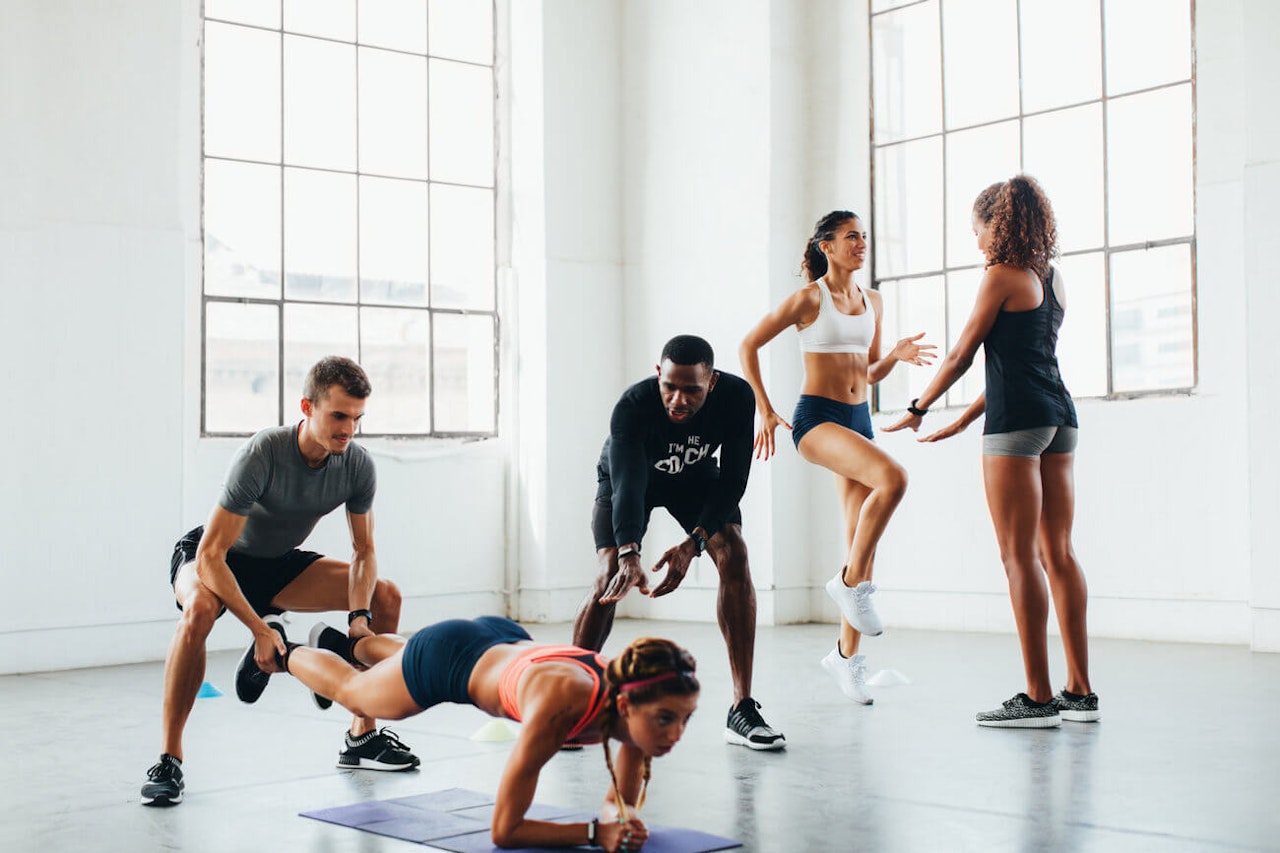 Terms & Conditions
By accessing or using SupaClass Platform you agree to be legally bound by these Terms. Please read the Terms carefully.
Status of These Terms

These Terms and Conditions ("The Terms") and the documents referenced in them create a legal agreement between you ("you") and Aloha Hola Tech SL, a Company registered in Barcelona, Spain, under company registration number B16904377, whose registered office is at Calle Casp 156, 4-3, Barcelona, 08013 ("The Company ", "we", "us" or "our") in relation to the Supaclass website at www.supaclass.com and any 'Supaclass' – branded mobile app provided by us (referred to in these Terms as the "Supaclass Platform"). You agree that by accessing and/or using the Supaclass Platform, you are agreeing to these terms, our Acceptable Use Policy and our Privacy Policy.

You agree that you are a private individual at least 18 years old at the time you use the Supaclass Platform and that you are of legal age in your country of origin.

We reserve the right to update these terms from time to time by posting the updated version at that URL. We may do so because we change the nature of our products or services, for technical or legal reasons, or because the needs of our business have changed. You agree that if you do not accept any amendment to our terms then you shall immediately stop accessing and/or using the Supaclass Platform.

Your attention is in particular drawn to the way that we limit our liability to you under section 3.c and section 10 below.

The fitness training services in respect of which details are listed on the Supaclass Platform are promoted and provided by the relevant Service Provider you book products and services with. Not by us. Our role and responsibility is limited to listing details of professionals, and providing a means for you to message Service Providers. Supaclass cannot be responsible for late arrival or cancellation by a Service Provider, or for the quality of service they provide.
Definitions.

For ease of reference the following terms shall having the following meanings in these Terms of Use:

"Booking" means a contract for the provision of products or services entered into between you and the Service Provider;

"Service Provider Listing" means a listing in the Supaclass Platform setting out a description of the Service Provider, the price for the hair and beauty services, and any Service Provider Terms and Conditions.

"Service Provider" means a fitness training service provider, independent of Supaclass, which promotes its fitness training services via the Supaclass Platform;

"Service Provider Terms and Conditions" means any Service Provider terms and conditions and/or terms of business highlighted in the Service Provider Listing;

"you" and "your" means you, any person who browses or uses the Supaclass Platform.
Supaclass is not a fitness training services provider.

The Supaclass Platform aims to help you discover and connect with Service Providers.

The Supaclass Platform is designed to enable users to search for and discover Service Providers. Bookings are made for products and services by the Service Provider, and not by us. Supaclass is responsible only for listing Service Provider Listings and transmitting your messages to the Service Provider. The content of the Service Provider Listing on the Supaclass Platform, is entirely the responsibility of the Service Provider.

All Service Provider Listings on the Supaclass Platform are listed by Supaclass on behalf of Service Providers. As a result, we are not (and cannot reasonably be) responsible or liable to you for anything in relation to the promotion of the Service Provider or their products and services on the Supaclass Platform.

While Service Providers may possess their own profiles on the Supaclass Platform, we do not represent, endorse or recommend any Service Provider, the quality of their premises or their service.

The Service Providers on the Supaclass Platform are not our employees. We have no involvement in your fitness services appointment or any service you identify or view on the Supaclass Platform.

You should consult with your usual general medical practitioner before undertaking any fitness training activities.

Bookings

We require our Service Providers to ensure that all information provided by them in a Service Provider Listing is accurate, complete and not misleading in any way. But given the large number of Service Provider Listings, we cannot verify the information which they provide to us. It is the Service Provider's responsibility to ensure that the products and services as set out in the Service Provider Listing are available and accurately described. We are not therefore responsible for any inaccuracies in the Service Provider Listing.

As a consumer, you may have legal rights against the Service Provider in relation to any products and services that are not provided in accordance with reasonable skill and care, or his/her obligations, or if the products and services are not as described in the Service Provider Listing. Advice about your legal rights is available at The Municipal Consumer Information Office O.M.I.C.

It is your sole responsibility to check with a Service Provider as to any medical or health-related conditions which might affect you or anyone else receiving the services you buy (for example without limitation, injuries, allergy information and health issues).
Use of the Supaclass Platform.

Whilst you are in compliance with these terms (including the Acceptable Use Policy), we grant you a non-exclusive, non-transferable, personal, revocable limited licence to access and use the Supaclass Platform (but not the related object and source code) for your own personal private use, in each case provided that such use is in accordance with these terms. You agree not to use the Supaclass Platform for anything else.

We have the right to suspend, withdraw or modify the Supaclass Platform (in whole or in part) without liability to you at any time for any reason.
Accounts

If you set up a user account with us, you agree that you shall take all steps necessary to protect your log in details and keep them secret. You agree that you shall not give your log in details to anyone else or allow anyone else to use your log in details or account. In these terms, references to "log in details" or "account" include your log in details and account for Facebook, Twitter or any social network or platform that you may allow the Supaclass Platform to interact with.

If you fail to keep your login details confidential, or if you deliberately or unintentionally share your login details or account with someone else, you accept full responsibility for the consequences of this and agree to fully compensate us for any losses or harm that may result.

We will not be responsible to you for any loss that you suffer as a result of an unauthorised person accessing your account and using the Supaclass Platform and we accept no responsibility for any losses or harm resulting from its unauthorised use, whether fraudulently or otherwise.

If you notice an unauthorised use or breach of your user account, you must notify us immediately at support@supaclass.com.

At any time, you can request your Account to be deleted by sending an email with your request to support@supaclass.com Upon deletion of the Account, these Terms shall terminate.

We reserve the right to suspend or terminate your Account if, at our sole discretion, we have grounds to believe that your use of Supaclass Platform seriously and repeatedly breaches these Terms. We may also suspend or terminate your Account upon a lawful request of a public authority.

We reserve the right to alter, suspend or discontinue any part (or the whole of) the Supaclass Platform including, but not limited to, the products and/or services available. These Terms and Conditions will continue to apply to any modified version of the Supaclass Platform unless it is expressly stated otherwise.

DISCLAIMER – No Warranty regarding the Supaclass Platform

The Supaclass Platform is provided "as is" and without warranty of any kind. To the maximum extent permitted by law, we disclaim any and all warranties, express or implied, including implied warranties of satisfactory quality, fitness for a particular purpose, and non-infringement of proprietary rights, and any other warranty, condition, guarantee or representation. You acknowledge that we cannot reasonably guarantee, and do not guarantee, that the Supaclass Platform will always work properly.

Your conduct in relation to the Supaclass Platform

You must comply with all laws applicable in the UK or any other location that you access the Supaclass Platform from. If any laws applicable to you restrict or prohibit you from using the Supaclass Platform, you must comply with those legal restrictions or, if applicable, stop accessing and/or using the Supaclass Platform.

You must at all times abide by Supaclass' Acceptable Use Policy.

Your breach of these terms

We reserve the right to suspend or terminate your access to the Supaclass Platform (including by deleting your account) if we reasonably believe that you are in material breach of these terms (including by repeated minor breaches). Any significant breach, including any breach of section 8, is likely to be considered a material breach.

You agree to compensate us, according to law, for all losses, harm, claims and expenses that may arise from any breach of these terms by you.

LIMITATION OF LIABILITY – IMPORTANT – PLEASE READ CAREFULLY

Unless otherwise excluded or limited by the applicable law, we will not be liable for any damages, including, but not limited to, incidental, punitive, special or other related damages, arising out or in connection with your use of Supaclass Platform, any content made available through Supaclass Platform, whether provided by us or by third parties, or any transactions concluded through Supaclass Platform. You agree not to hold us liable in respect of any losses arising out of any event or events beyond our reasonable control.

We will not be liable to you or any other persons on whose behalf you use SupaClass platform for any direct, indirect or consequential losses, which may be incurred by you in relation to SupaClass platform, such as:

Any losses in relation to your receiving or not receiving the products or services in any Booking;

losses or harm not caused by our breach of these terms or negligence; or

losses or harm which are not reasonably foreseeable by you and us at the time of you agreeing to these terms including those losses which happen as a side effect of foreseeable losses. This could include loss of data, loss of opportunity, service interruption, mobile device failure or financial loss; or

technical failures or the lack of availability of the Supaclass Platform, and/or social media channels linked to the Supaclass Platform.

If it is established in the Competent Court that the provisions of paragraph above cannot be maintained, then the liability is limited to the amount that was charged by us for the performance causing the loss. In no case will the compensation referred to in this section amount to more than € 50.

We only supply the Supaclass Platform for your own individual domestic and private use. You agree not to use the Supaclass Platform in the course of any business, or for any commercial, business or re-sale purpose. We therefore have no liability to you for any loss of profit, loss of business, business interruption, or loss of business opportunity.

We will provide the Supaclass Platform with the same skill and care as providers of other similar services, but you acknowledge that your only right with respect to any problems or dissatisfaction with any of the Supaclass Platform is to discontinue your use of that Supaclass Platform and we are not responsible or liable for any interruptions or errors that you may experience while using the Supaclass Platform.

Intellectual property

You acknowledge that all copyright, trade marks (including 'Supaclass' and the Supaclass logo), and other intellectual property rights in and relating to the Supaclass Platform (other than the content of Service Provider Listings, which remain the property of the Service Provider) are owned by us or licensed to us by our partners. All the content made available on Supaclass Platform platform ("Our Content") is owned by us, our partners, agents, licensors, vendors, and/or other content providers. Our Content includes, but is not limited to, text, images, audiovisual content, source code, trademarks, service marks, trade names, graphics, and button icons. Our Content is protected by the applicable intellectual property laws and international treaties.

You must not copy, distribute, make available to the public the Supaclass Platform or any part of the Supaclass Platform (or any work derived from the Supaclass Platform) unless we have first agreed to this in writing. You must not use any Supaclass trade marks (including our brand, the logo, the word or figurative trademarks associated with Supaclass Platform or third-party trademarks without our prior consent or the consent of a trademark owner), or other intellectual property rights in and relating to the Supaclass Platform without our prior written consent.

If you submit comments, ideas, or feedback to us, you agree that we can use them without any restriction or compensation to you. If we accept your submission, we do not waive any rights to use similar or related ideas or feedback previously known to us, developed by our employees, or obtained from sources other than you.

Legal or Complaint Notices: If you have a complaint regarding any Service Provider Listing, you may notify us by emailing us at support@supaclass.com with the following information: name; street address; email address; full details of your complaint and the Service Provider Listing (or Service Provider Listings) you are complaining about. These requests should only be submitted by you or someone who is authorised to act on your behalf.

Privacy

We are registered with the Information Commissioner's Office as a data controller in the United Kingdom.

The Use of the Supaclass Platform is also governed by our Privacy Policy available to view from this Supaclass Platform and which is incorporated into these terms and conditions by this reference. Under data protection laws, we are required to provide you with certain information around our use of your personal data, including how we process your personal data and for what purposes, and your rights in relation to your personal data and how to exercise them. This information is provided in our Privacy Notice and it is important that you read that information before submitting any personal data to us.

Please be aware that Internet transmissions are never completely private or secure and that any message or information you send using the Supaclass Platform may be read or intercepted by others, even if there is a special notice that a particular transmission is encrypted.

If there is any inconsistency between these terms and our Privacy Policy, the Privacy Policy will prevail to the extent of such inconsistency.

We will only collect, process, use and share your personal information in accordance with our Privacy Policy and as set out in these terms. If you do not agree to our Privacy Policy, you should not access and/or use the Supaclass Platform.

We may use any feedback or comments you make in respect of the Supaclass Platform or any Service Provider in our marketing material. We will not use your name unless we get your prior consent to do so.

General

These terms set out the entire agreement between you and us concerning the Supaclass Platform and they replace all earlier agreements and understandings between you and us.

If any part of these terms is held to be invalid or unenforceable under any applicable local laws or by the applicable court, that part shall be interpreted in a manner consistent with applicable law to reflect as nearly as possible our original intentions and the remainder of these terms shall remain valid and enforceable.

Our failure to exercise or enforce any of our rights under these terms does not waive our right to enforce such right. Any waiver of such rights shall only be effective if it is in writing and signed by us.

Complaints and dispute resolution

Most concerns can be solved quickly by contacting us at support@supaclass.com.

Please note that these terms of use, their subject matter and their formation, are governed by Spanish law without regard to its conflicts of law provisions. You and we both agree that if the dispute cannot be resolved by means of negotiation, the dispute shall be submitted to the Competent Court in Spain.
Questions about these terms

If you have any questions about these terms or the Supaclass Platform, you may contact us by email at support@supaclass.com.